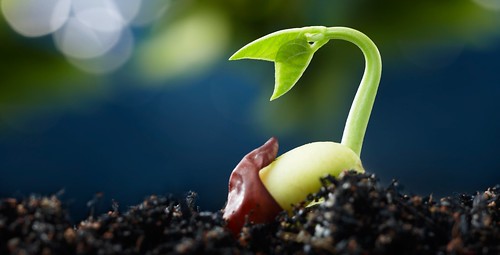 Founders are the New "Winners"
The word entrepreneurship evokes a magic power. As if one way to become special is to be a 'founder.' Don't get me wrong, entrepreneurship can be a powerful force for good; creating solutions, jobs, and helping individuals shape their destiny. But it's not magic. A person does not automatically become smarter or better because they have a 'start-up' experience.
Someone told me that for young people, having entrepreneur on your college application is the equivalent of being class president, a 4.0 and 6 clubs. You win at getting into college because you say you started a company. I don't know if that is true, but I understand the sentiment.
Entrepreneurship has become a goal in and of itself. Like winning the lottery, if you can start a company, you are the most important person… in some rooms. While I support entrepreneurs, and have been one myself, I think we have gone too far in our admiration of founders.
To me, a school bus driver has a more important job than many founders. Safely driving my children to and from school is critical to my family's well-being. The founders get the glory, while the capable, patient, measured bus driver, gets low pay and little recognition.
Skills as Seeds – Identify What You Want to Learn
I suggest we adapt entrepreneurship to the idea of skill building, and think about entrepreneurship in a way that suits each of us individually.
More than 20 years before I ever started a company, I thought about what skills would I need if I ever did start a business. In those years, I developed as many general business skills as I could. Think finance, marketing, management, strategy development, product development, etc. I set my sights on learning one of these skills a year.
Learning these skills is never a waste.
Decide on a skill, then pursue the opportunity to learn. The skill you pick is less important that just picking something and digging in.
Think about learning sales. You may have a negative reaction at the thought of "sales." An effective sales person isn't pushy, annoying, or talky. These professionals are good listeners. They ask lots of questions. If you have a chance to work with customers in any way, take it.
I Know What Skill I Want to Build… Now What?
Start a side gig. Hair cutting, dog grooming, whatever skills you have, see if you can figure out how to create a secondary income stream from it. This will teach you more than many things you will learn in school.
Volunteer. This is a very effective way to gain a new, practical skill. Make a list of your friends/contact who work in non-profits or in another volunteer organizations that might have a project or a need for someone willing to help them. You don't have to be the expert, you can be someone who is interested in learning and making a difference.
Hang out where entrepreneurs hang out.
Ask your current employer for opportunities to learn. Your employer may say no; that's okay. If you can, think about how to position the request so it works to your employer's benefit. If that door closes, keep looking.
I Want to Start a Company Now
Let's go. Do you have an idea? How long have you worked on it? Have you talked to others about your idea? Have you talked to potential customers? Do you have a prototype or initial written draft of your service offering? These are all ways to get started. There are so many resources online to help you get started.
Resources for Getting Started
Small Business Administration This is part of the federal government. Out tax dollars pay for it. You will find information on planning, launching, managing and growing your business. There are SBA offices in every state and a great deal of online help. Many of their services and classes are free or low cost.
Federal, State and Local Economic Development Agencies. Look for these online. You may be surprised at what you will find there.
Colleges and Universities. If there is a community college or trade school near you/in your state, you may find free or low cost support.
Veteran's Entrepreneur. If you are a veteran, you will find support here.
Other ways you might qualify for help. Talk things over with local with your local of Chamber of Commerce. They are there to help grow the local economy and they want to help you.
You Can Do This
I want to encourage you to start small, take a few risks (that make sense to you), spend some time learning, thinking, planning. The world needs exactly what you have to offer. "Be bold and great forces will come to your aid." Goethe.
For more ideas about finding meaningful work… check out. https://authenticmeaningfulwork.com/