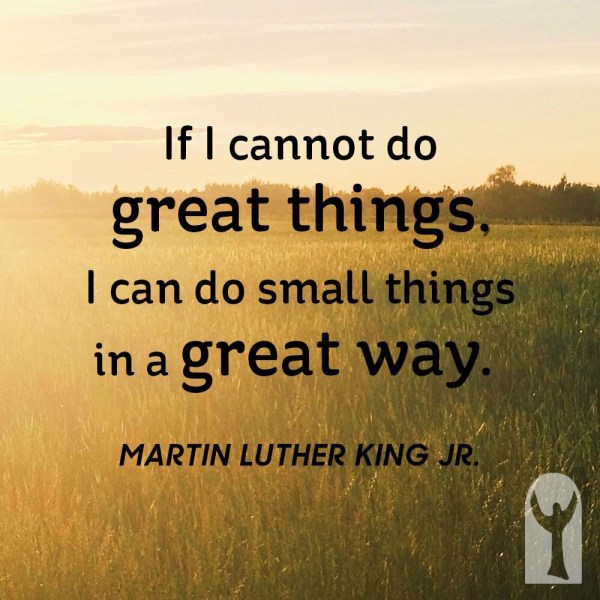 Thinking Big
I'm tired of thinking big. Everyone says… "Think big. You could do great things if only you'd:
try harder
work smarter
grow up
remember what it's like to be a child
And on and on. It's exhausting. I don't want to be dismissive of their advice… ok, ok, I do. I want to scream, leave me alone!
Thinking Small
I've decided to think small. I don't mean to think of myself only, but think:
smaller in geography
smaller in sphere of influence
smaller in scale
Instead of thinking I have to change the world, maybe I could be kind to one stranger. Take one action that would show someone in my family that I love them. Think about that one person who is driving me crazy and send kind thoughts their way. Maybe big gestures and thoughts are over rated. Maybe small things can make a big difference.
I know one thing. Small positive actions can change things. Whining, moaning or yelling, rarely have given me the results I wanted. When I lightened up, found something funny to laugh at, tried to take myself a little less seriously… I made wayyyy more progress, than I ever did carrying on.
I'll leave you with this.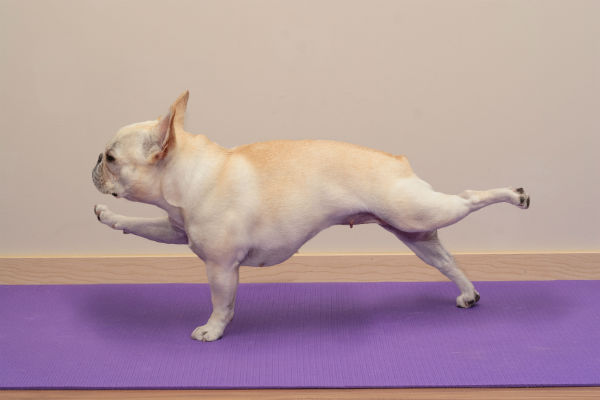 Image credit: MLK Great Things 20 Funny Dog pictures