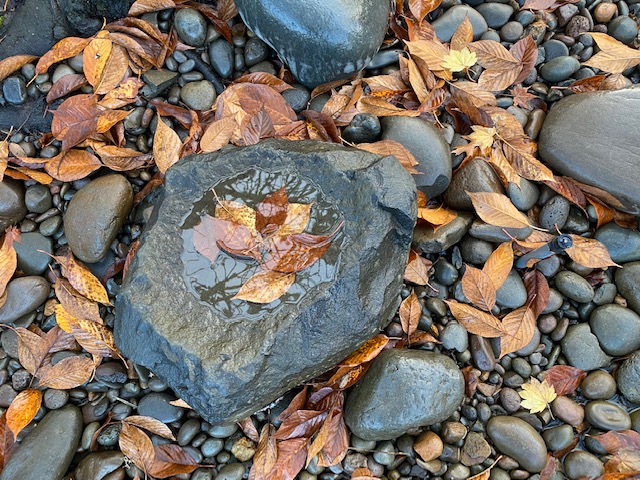 I see a lot of fear and frustration in people's eyes. there's a kind of weariness that comes from stress and uncertainty. as we move back to yet another 'normal', it's hard for me to feel settled. the world seems hazy.
I have been feeling this more lately and my go-to solution is to look into mother nature's eyes, i.e., look at the littlest thing I can, and see the beauty. this rock with a shallow well at the top is a favorite of mine. in every season, it holds something interesting. to someone else, it might look like some rocks and leaves. I see how the randomness of falling leaves and the rocks placed beneath a tree, create a texture and symmetry I might miss, if I didn't work to see it.
kintsukuroi – broken-ness brings new beauty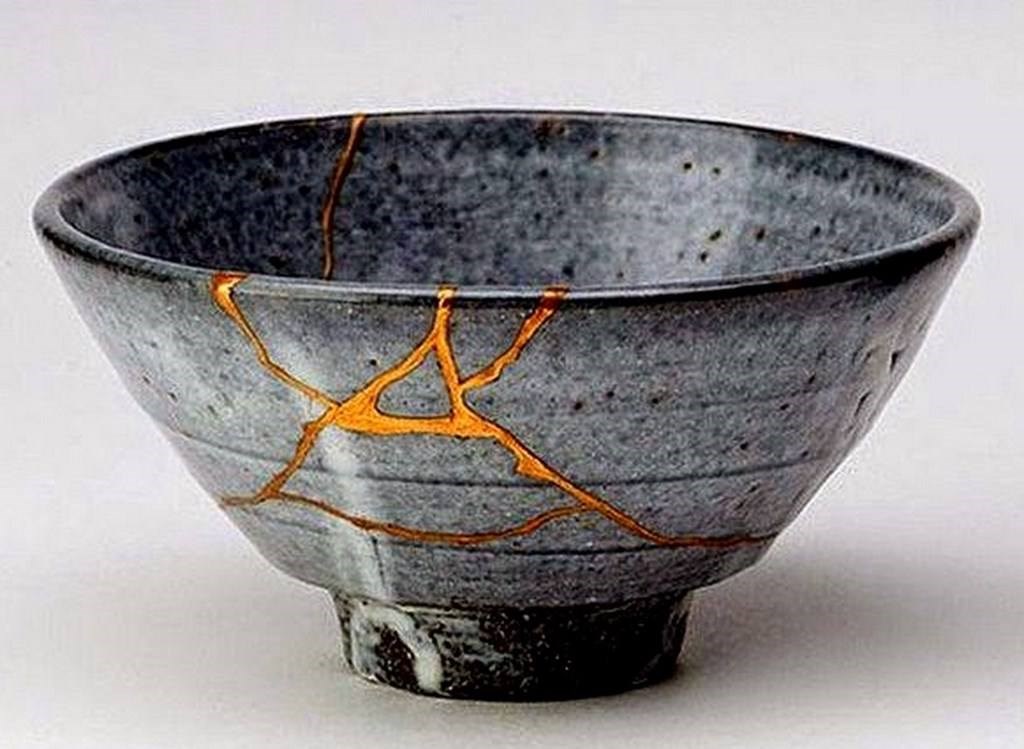 If you think this bowl is beautiful, read the story of how the Japanese repair pottery with gold, to make something broken, even more beautiful.
take care of yourself today. breathe a few deep breaths. hold someone's hand, step outside and look for something beautiful. I'm standing with you.