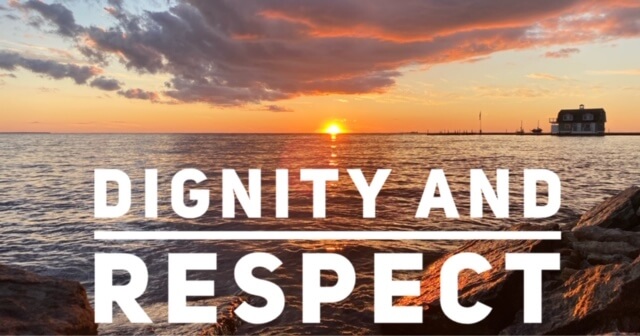 The American Spirit
I have been thinking about the American "spirit." We favor independence, originality, go-getterism. I was on a call with some people and one of us mentioned that they had just hired an 11 year-old to mow their lawn. They told the story about how the kid had saved their money and bought a lawnmower; they now had 4 'clients.' We all (including me) said, "how wonderful" and "they are going to be successful in life!"
When I hung up, I thought about the kid. We didn't rave because the kid was doing volunteer work or helping a neighbor. We were happy because they were being productive! They were showing signs of initiative! They were showing the American spirit.
We Don't See, What We Don't See
I am paying attention to my judgements. Am I quick to judge? gossip? be righteous? I am trying to weed these things out. It's painful to realize that my snap decisions about people and their choices is hurtful and counter-productive.
I am an American who has been steeped in capitalism. As a nation, we seem to favor success and money and by extension, the things money can buy. We say we value people, but then we seem preoccupied with belongings and experiences. I don't even notice when I'm doing it. I just take for granted that if I have the money then I'm entitled to:
take a trip
pursue my hobby
go shopping
go for a ride in my car
Judgements
This works out well for people who can and want to conform and who have the privilege. If we are too "different," we maybe shunned or blocked from the path to 'success' or worse. I'd like to say, "Well, I don't do that!" But honestly, I do, in ways I don't even notice. As a country, there seems to be two camps (in truth there are lots more.) It's my job not to judge someone who's opinion is different from mine, but to hear them. Hearing them does not mean agreeing, it mean giving them the dignity of their feeling and experience. It's not easy.
What interests me is that it seems the millennials and GenZ's want different things for their lives than us old folks. (Push back on a younger generation is not new, it happens with each of them,"their music is noisy, they don't appreciate what 'we (older people) went through.")
Pretty women think people don't take them seriously. Serious women think they're not as attractive. Height, weight, religion, ethnicity, race… we have so many ways to judge; and few ways to think about acceptance. For a non-homogeneous society (how many of them are there in the world?), we certainly have a limited toolkit when it comes to hearing each other. It is exactly this difference (and the great American melting pot experiment), that is the point of our country.
What Do I Do About This?
How do I look at myself and my judgements and change my, "I'm sure I'm right" mind. There's something about the human need to be sure about things, perhaps it's related to survival. My brain, without my even being aware; sorts, categorizes and judges, in a split second. My job is to increase my awareness of any judgement. Without that awareness, I can't make much progress. I see my philosophy – celebration of difference, hasn't changed much over the years. LOL
We Are Not Separate From Each Other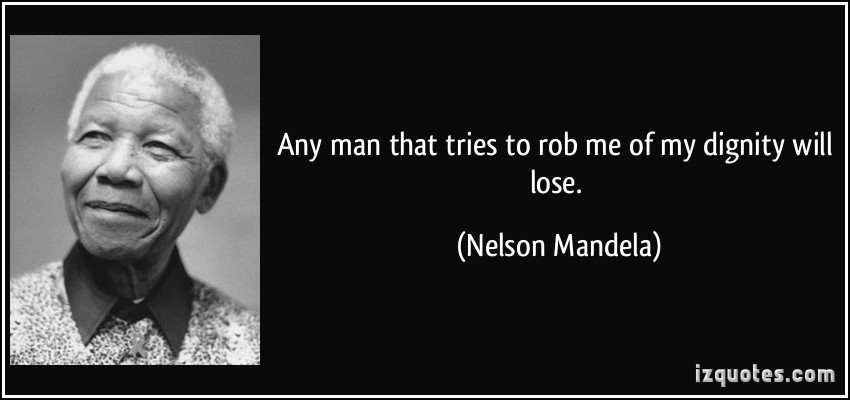 What if I valued dignity over everything else?
Photo credit: VernaCare Inspiration credit, thanks, as always to Seth Godin. Mandela image