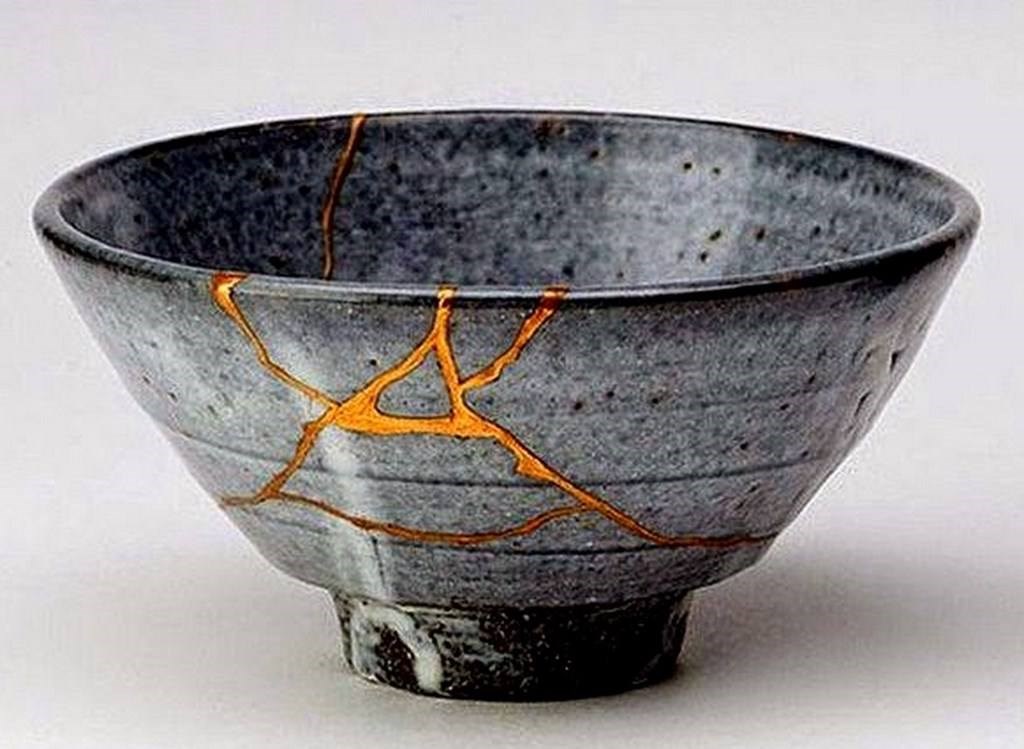 "Kintsukuroi" means "to repair with gold" in Japanese, and is the art of repairing pottery with gold and understanding that the piece is the more beautiful for having been broken.
The Purpose of "Brokeness"

So many things seem broken. If we focus on these, we can drive ourselves crazy. If we simply decide to distract ourselves from the pieces that we see all around us, in the form of eating, shopping, medicating, etc., then we still don't see the positive power of broken-ness.
Golden Glue
Sometimes when we're bruised (emotionally), the fight seems insurmountable. Many times though, the push and pull is important to learning and growing.  When we battle forces that seems to crack or even break us… we come out on the other side with "golden glue;" self-awareness and how we need to change to grow.
If we can somehow see that the gold is the pain, sadness, fear, and anger that we have overcome, and that it is the gold that holds the pieces together, we recognize that new bowl/person is not broken, but actually more beautiful than ever.
Image credit: The Fable of Kintsukuroi