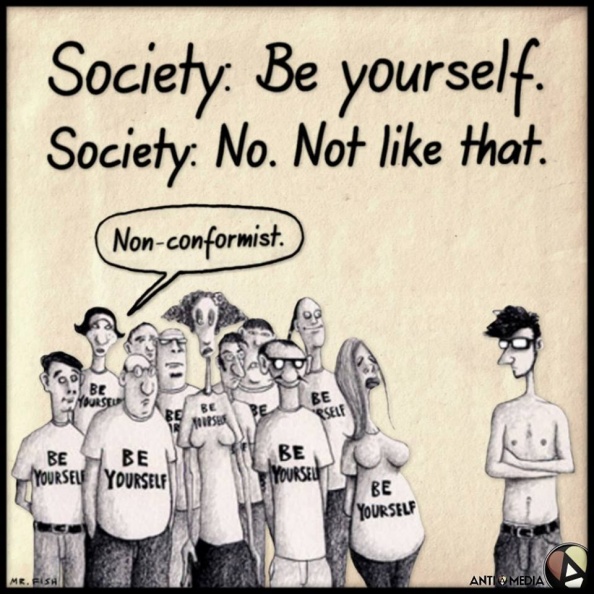 What is Creative Maladjustment?
Creative Maladjustment – sounds like fun to me. I'm thinking about artists who just go for it, whether 'society' supports them or not.
What do these words conjure up for you?
I'm not mal- adjusted
Well, I'm maladjusted, but I'm not that comfortable with it
I'm maladjusted and I'm proud of it!
Maybe you have some feeling in-between these. You feel rebellious and happy sometimes, but other times, you feel lonely and wish you fit in better.
The Roots of Creative Maladjustment
The Rev. Dr. Martin Luther King, Jr introduced this concept in a 1967 speech to the American Psychological Association. The 38-year old King had already won the Nobel Peace Prize. Here are Dr. King's words from that speech:
"…there are some things in our society, some things in our world, to which we should never be adjusted. There are some things concerning which we must always be, maladjusted if we are to be people of good will."
His is a moral, human message; one that appeals to me on many levels.
I Long to be Creatively Maladjusted
One of the goals for my life is to fully accepted myself, exactly the way I am, right now. Of course, I have changed (I hope!) a great deal over the years. But my desire for self-acceptance and self-compassion, have remained the same. I wasn't always brave in looking out for myself. But when I was, I soared.
When I asked for and got the part time schedule I wanted at my corporate job, (especially when people told me it would never work.)
When I turned away from the religion of my Irish catholic family, because, I felt it separated me from the people who were not the same as me.
Today, when I published a book or make art, even though voices tell me I'm "too old." Through the hard work of looking to accept myself and to work for the things I believed in, I found a way to be true to myself. Deprogramming myself from my environmental and social roots took a lot of energy. Today I know myself to be maladjusted and wear it as a badge of honor.
What is Your Flavor of Maladjustment?
There's no recipe for being true to yourself. I think this is because I believe I am on a spiritual (not religious) journey. The journey to know and love myself. The immense push back from many corners of my experience, were exactly the barriers that made me who I am today. It may be lonely, but it's exactly what I need to do.
Whether we stare down the face of bigotry: sexism, racism, discrimination in all its forms, or we are just trying to find ourselves, day be day… the job is the same. Show up for myself.
I want you to know there are others out there, who are just like you. You may not see them, but they are there. Carry that in your heart. I am here, standing by you. We're in this together.
Image credit: Don't Be Yourself
Debbie Machine is the author of "An Authentic Human's Guide to Finding Meaningful Work." The audio book will be available soon.