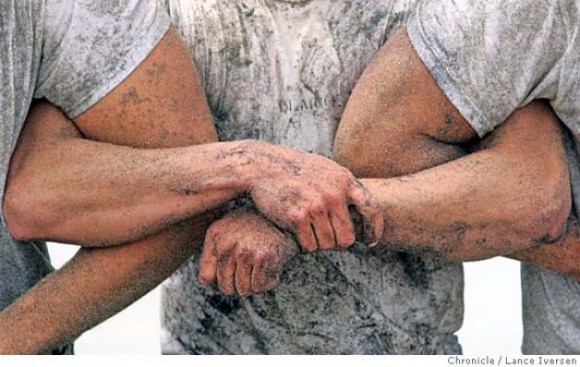 "If you want to change the world, start singing when you're up to your neck in mud."
Maybe you don't want or think you can – change the world. I understand. Your little start up, your job, your way of being in the world, doesn't matter much.
My idea about 'changing the world' is only to help one person, on one day, today. That's it. So if you change your definition to match mine, perhaps you'd be more inclined to join me.
In a wonderful article, "10 Navy Seal Life Lessons You Can Use Every Day," I found a mountain of inspiration for my world-changing adventure.
What struck me about this, "up to your neck" lesson was the story behind it: "While the (training) group was (sic) up to their necks in mud, one SEAL started singing through the ordeal and others joined him in chorus. It was something that gave them hope."
I love to sing. I have happy childhood memories singing show tunes in the car with my mother when we went on a long trip. I can still picture the words carefully written out. Singing was a way to pass the time AND bring us together.
The seal story shows one person's power to change a group's thoughts and feelings. If not for that one SEAL, would the entire group have made it through? A calm, positive voice… when we are afraid, lost or feel hopeless… can get us through it. Can you be that one voice for someone today?
Photo Credit: Lance Iverson SF Chronicle