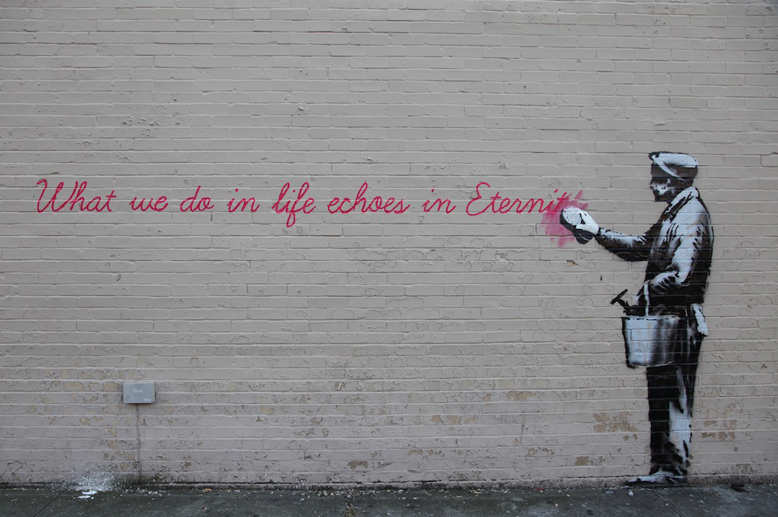 If you are familiar with the street/graffiti artist Bansky you are lucky. He is a social commentator and whether you agree with him or not, he does rattle the brain which, afterall, is the job of a social critic.
After being anonymous for his entire career… his graffiti would just 'appear' places when the sun came up… he was finally 'caught' by British police. I think the time, energy and money spent chasing him was a complete waste. When he took his art to the streets of New York City in 2013, 31 Days of Banksy… the city was enthralled with his work.
In the first image above, we see him combine the simplest of images (arrow) with the power of words…to inspire us.
We live in a complicated world so it seems to me that arresting a guy for thoughtful graffiti just doesn't make sense. I don't care what his name is. I don't care where he lives. I only care that he is free to do what he is called to do.
Here's my motherly advice to each of you: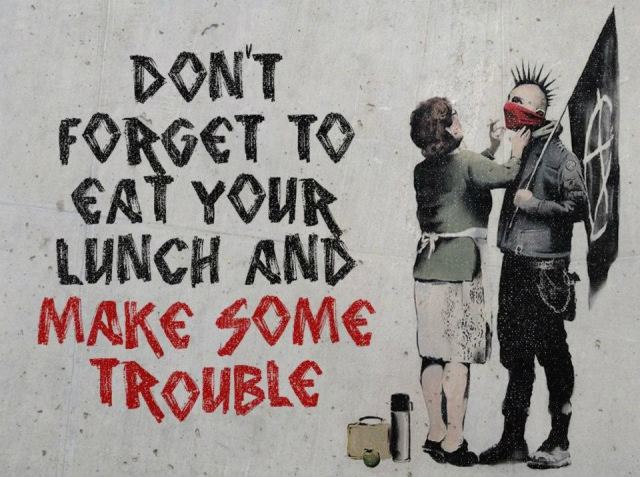 When you think you're going backward, you are are likely paving the path forward in unexpected ways.
Free Banksy or jail us all. Keep art alive.