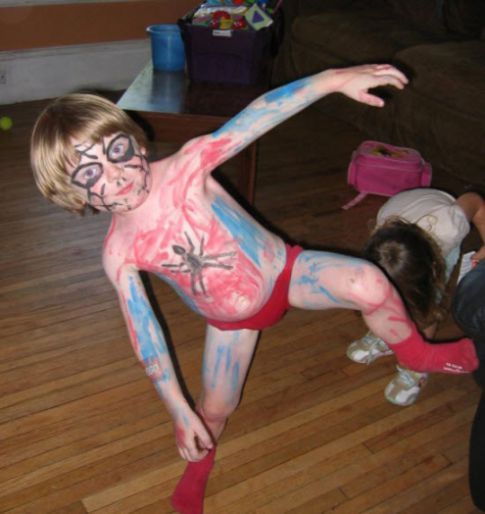 "Trust thyself: every heart vibrates to that iron string." Emerson

When we're kids, we think we're cool and you know what… we are.
Then we "learn" how to fit in. We lose our uniqueness.
What happens?
The process of becoming a grown up can be brutal. We try to fit in with groups because we feel lost and alone. We think people don't understand us but the truth is, we don't understand ourselves.
The good news about being 'grown' up is that we, hopefully, come to know ourselves enough to learn to trust and believe in ourselves. To stand on our own, to earn our way.
Do you still look to others for approval? Or do you look in the mirror and think.. yeah. I'm ok. Just the way I am.  Fitting in can feel good but it feels even better to know who we are and believe in ourselves no matter what other people think. Care about 'them' less and your uniqueness more. After all, in the end, you're all you've got.
Image credit: Homemade Spidey Costume