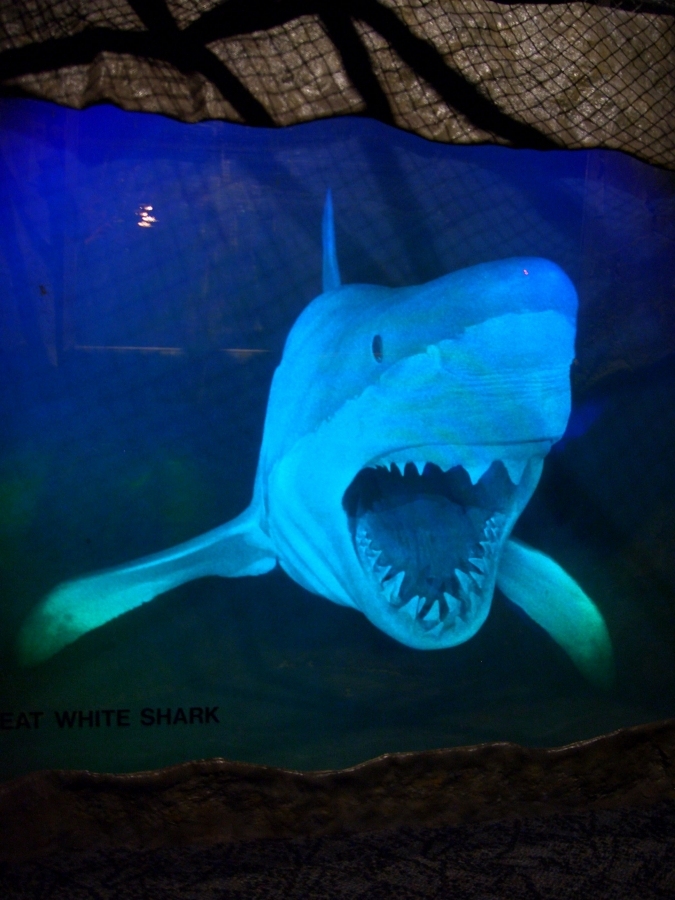 In the article, "10 Navy Seal Life Lessons You Can Use Everyday," Navy Seal Admiral W. H. McRaven shows us how to train like a seal. One of the 10 lessons is to "confront your daily shark." Wow, really. I don't want to. That's why it's a shark; it's big, dangerous, mysterious, overwhelming.
In truth, some sharks are overwhelming. But many sharks are sharks – only to us. To others they are simply bosses, bullies, relatives – whoever intimidates and makes us feel smaller than we are.
I can't tell you what you to do, but I can tell you what I did. I went through a bad, awful, terrible divorce. Specifics aside, I can tell you there were many times when I felt I couldn't keep going. I wanted to give up and give in. I had grownup with alcoholic parents, was always taking care of other people (mom, little brother, chronically ill older sister) and I had a poor sense of myself as a strong, confident person. So when this 'challenge' arose in my life, I was more than shaken to my (already shaky) core.
Here's what I did:
1) Got a physical and communicated regularly with my doctor
2) Exercised regularly
3) Talked and talked and talked.. thank you to everyone who listened
4) Tried to have fun whenever I could (I wasn't great at this to begin with and … still not good at it)
5) Worked to change the "tapes" playing in my head that told me, I couldn't, shouldn't, wasn't strong enough, smart enough, etc.
6) I focused on 'the prize' – what I wanted as an end result
7) Listened to inspirational (rock n roll songs) like:
Already Gone – Eagles
So often times it happens that we live our lives in chains
And we never even know we have the key
You gotta be tough, you gotta be stronger
You gotta be cool, you gotta be calm
 What are your favorites inspirational songs? Share them and what you've done to 'confront your shark." Go get 'em!
Photo Credit: 3D Shark Will Ellis