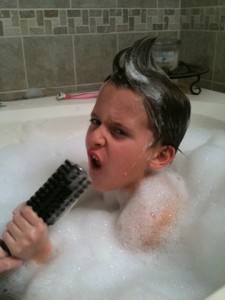 Ok, so the gig economy doesn't have anything to do with singing. In an excellent article in the Atlantic  titled, "The Freelance Surge is the Industrial Revolution of Our Time,"  we learn that the gig economy describes the way  work is changing. Freelancers rule!
Here's a summary…"Today, careers consist of piecing together various types of work, juggling multiple clients, learning to be marketing and accounting experts, and creating offices in bedrooms/coffee shops/coworking spaces. "
This intrigues me because I am part of the Gig Economy. My current occupation is college professor/consultant/speaker-workshopleader/blogger. The way I work is more common than I would have thought.
Interestingly, in 2005, the government stopped calculating 'freelancers' so we really have no idea how many people are working this way but estimates have at about 42 million people.
As freelancers we face all kinds of issues. This month I found out by accident that my health insurance (which came through COBRA) had been cancelled. I got no letter, no warning from my insurance company. Just shut off. When I called my insurance company, they said, "We have no obligation to tell you that your insurance is lapsing."
Thanks, no really, thanks a million.
I am one of the lucky ones, I have a way to get health insurance. If you want to read more about the reality of health insurance for freelancers, check out this post in the NY Times, "Safety Nets for Freelancers."
I love working this way but it takes a lot of discipline, hard work, flexibility and perseverance. What's my secret?
Focus. I am clear about what I need to do and don't wander around the house until I accomplish certain things.
Finish. Get it done. Period.
Fun. I reward myself when I've finished something that I totally did not want to do.
Freelancer? How do you get it done?
Photo credit: LindaGeezblog.com