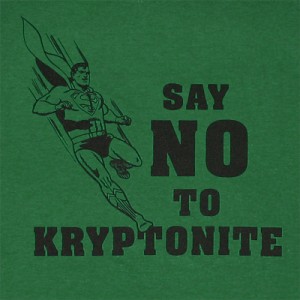 Recently I was helping someone prepare for an important interview by asking her all kinds of questions. One that caught her flatfooted was, "Tell me about one of your weaknesses." Arghhh. Who's prepared to answer that stupid question? You could try:
— "I'm a know-it-all perfectionist and I need to be in charge."
— "People drive me crazy and I'm not a team player."
— So why not say… "I don' t have any weaknesses."
Hmmm, that just screams — I have NO self awareness. Not a good answer.  Are you a grown up who understands his/her shortcomings and what to do about them? Or are you a shallow so and so who will just make everyone nuts?
We all have strengths (by the way, can you answer that important question?) and we all have little places that could use improving. The goal is to reply with something that you are really working on but not admit that you are a loser.
For example, I like to say something like…"I'm always working on my listening skills. I try to make sure that I am hearing the other person well enough to repeat back what they just said to me."  I say this because I really believe that listening is one of the most important skills in any person's toolkit.
I also like the, "I'm very dedicated to the job and am working on seeking balance…." Yeah, don't hire me because I work too hard.
Check out the article, "How to Answer the, 'What's Your Biggest Weakness' Question".  Be honest but not too honest. The interviewer is listening and watching to see how you handle yourself in a difficult situation. Be prepared and then relax.