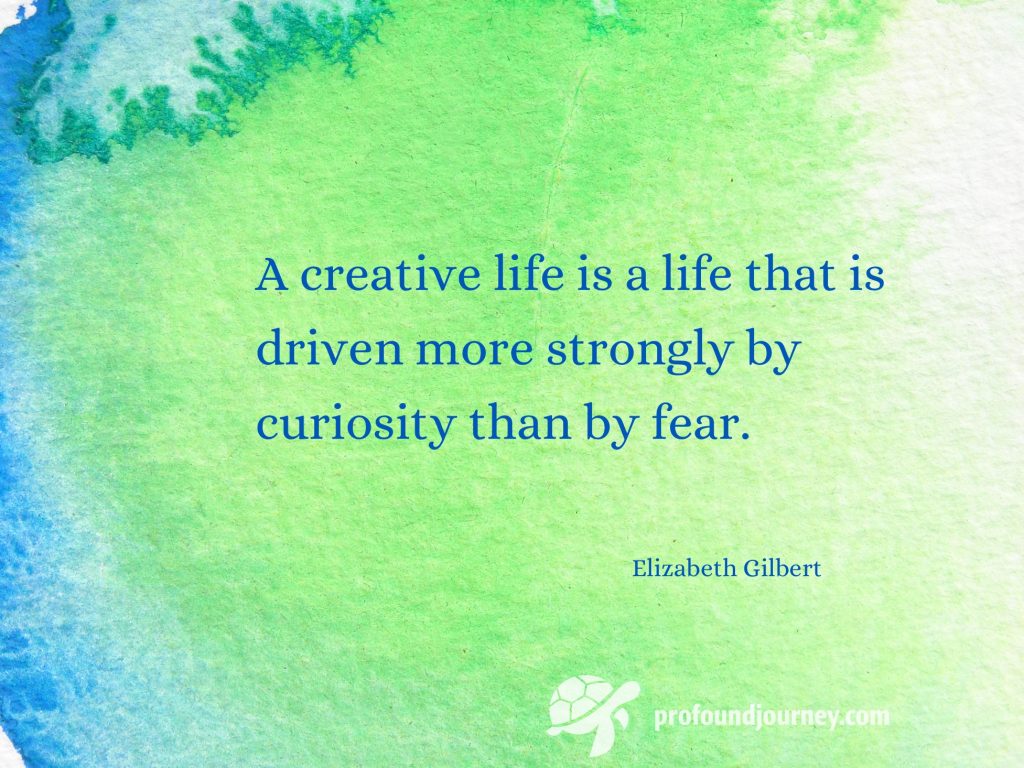 Follow Your Passion – Not
There's a lot of discussion about following your 'passion' and if you do that, your life will be full and not boring. Let's look at the myths surrounding this.
Myth 1 – Passion is all I need. If you know what you love to do from when you're young,  congratulations. If you are able to make a living or have a meaningful hobby following that passion, great. I, however, didn't know what I was passionate about but I had an idea. I had a love of foreign languages and studied them in college. When I tried to 'follow' that passion as a career, I saw the choices I had weren't a good fit for me. Now what?
Myth 2 – Creative jobs aren't boring. The idea that if I have a 'creative' job, that I won't be bored, is nonsense. Every way of earning a living has tedious, repetitive parts that can be boring. Just because I write or paint or make videos for a living, it doesn't mean that I won't be bored.  Finding "creative" work, that provides us with a reasonable income, is hard.
Myth 3 – Creativity is driven by inspiration.  All I need to do is be inspired and I'll always be creative. Most people who make their living doing 'creative' things will tell you that discipline and hard work are at the center. While I tend to be a disciplined person, I am also lazy. I want my creativity to just flow. I don't want to always have to work for it. I try to set aside a time and space to try on new things.
Myth 4 – Creative people are fearless/brave. Many of them probably are. But many are not. They just let curiosity outweigh their fear. This is really the core of the creative life. Always being curious. Appreciating our senses and gifts (including food, clothing and shelter.) Having a curiosity about other people, cultures and ideas. Having an open mind. This is what fuels the creative person when they don't feel brave.
Myth 5 – If I could just do what I love, I'd be happy.  Sometimes this is true. More often than not, when, "doing what you love" becomes a job, when it becomes 'work'… it's no longer fun. If you doubt this, just read this, Should Your Hobby Be Your Job.
Bottom Line: I'm working on cultivating my curiosity rather than trying to 'be creative.' The pressure to create can be good, but it also can be hard. It's easy to criticize someone's attempt at creativity. We're less likely to criticize when we understand the personal risk associated with the process of exposing ourselves in such a personal way.
Maybe I don't need to be a creative person, just a curious one. What do you think?

Image credit: Janimage