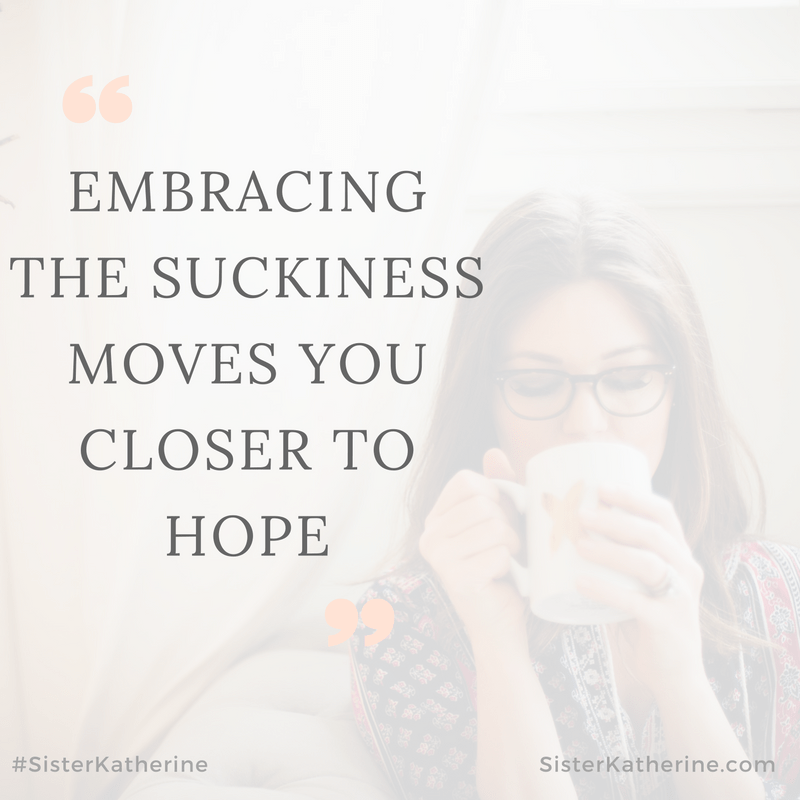 Embrace the Suck
When I face challenging times, I tend to do one of two things.. either I stick my head in the sand and pretend it's not happening or I jump in with both feet trying to 'fix' it. Neither one is particularly useful. There's one piece of advice that I haven't tried… that I'm going to work on… embrace the suck.
We teach our kids that mistakes are what happens when we do something 'wrong'. We work hard to avoid looking foolish. We push our kids and ourselves to 'achieve'. Achievement is good but focusing on achieving as 'the goal', is problematic. Getting there becomes the goal rather than the process of getting there.
When It Sucks
Sometimes we know something is going to suck. The end of a relationship, working through a  challenging situation with a family member, working through difficult problems at school or at work… you know the drill. But the feeling is… let me get out of this as soon as possible!
I'm going to try this. The situation sucks and I know it. How about if I just stop pretending that it doesn't and acknowledge it does. Admit it to someone else. This sucks and I'm ok with that.
Here's an interesting take on using 'the suck' to change and grow:
"Write down five things that don't make you fully alive.
Examine why they are at play in your life. What are you avoiding or denying?
What could you do to make changes to eliminate them?
Eliminating them requires awareness of what 'sucks.' Then, no longer avoiding it, we embrace the sucky quality to get to the other side. Transformation."
Read more: https://www.careershifters.org/expert-advice/why-embracing-the-suck-is-the-key-to-setting-yourself-free#ixzz55sx8lKby
I'm going to start small. How about you?
Image credit: onehotmother