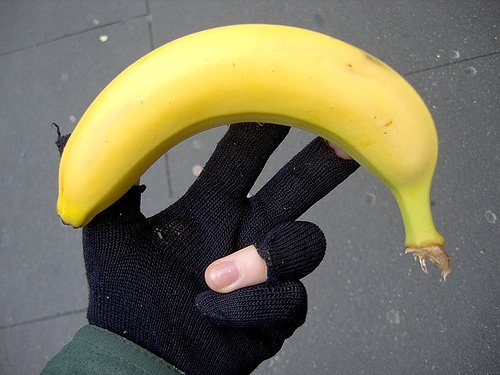 Banana Management Is Serious Business
If you have a baby at home, you likely know about banana management. This is the art and science of making sure you have enough ripe bananas on hand for your baby (without running to the store everyday to get new ones). When my kids were little, they loved bananas. It was a job to make sure that I had enough bananas, at all stages of "ripeness" to satisfy their banana needs, not too green (tasteless and too hard) or too brown (too mushy, not to mention the fruit flies). Add to that the fact that my kids went to day care part time so that meant that I couldn't just keep bananas for home, they had to be ready to go into lunch bag. Are you snickering at this "silly" topic? Then you've never had to get kids packed up and out the door!
Bananas Are Just The Start
I haven't had to deal with banana management for a long time, but it struck me that the business of managing a commodity in everyday life probably takes more time than we imagine. If you run a household, you spend a lot of time juggling all kinds of 'bananas.' Toilet paper. Dish washing soap. Milk. If you add children to that, now the 'banana management' theory extents to all kinds of stuff like paperwork, homework, lessons, sports, etc. If I don't sign the permission slip (for my kid's field trip) today, it might disappear and then what?
If you see someone who has a boring wardrobe? Maybe they are managing a lot of bananas and trying to figure out what to wear in the morning isn't that important. The stories about Steve Jobs and his black turtle neck or Mark Zuckerberg's tee shirt tell part of this story. Managing the puts and takes of daily life, especially if you have a family, is a lot of work. If you can simplify any parts of the work, then do it.
Just Say No
There's always someone who wants you to do one more thing. Can you help here? Can you do this? Would you mind? For today, just say no, I have bananas to manage. They'll probably never ask you for anything again.
Image credit: CRW_2419  30 cent yellow banana