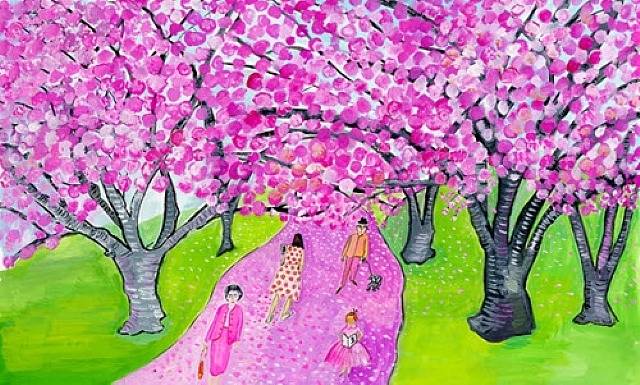 "When I go out for a walk, there is so much that makes me happy to be alive. Breathing. Not thinking. Observing. I am grateful beyond measure to be part of it all. There are trees. Glorious and consoling. Changing with the seasons. Reminders that all things change. And change again." Maria Kalman
The Case For Outside
This post is making a case for walking. Outside. A few years back my doctor told me I had to get regular exercise. I hate going to the gym and frankly the cost of the gym that is near my house is ridiculous. So, I decided the only way I would be able to make sure I got exercise everyday was to get a dog that had to go out everyday. This strategy worked for me. The dog is almost 4 and I go outside, 3x a time, in all weather.
There were multiple side benefits to this but the most profound was that I relearned how to appreciate the outdoors. The older I got, the more excuses I found to avoid taking a walk. Wrong shoes, too cold, too hot, too windy, whatever. What I found is that by walking, I had a quiet 30 minutes to myself. I didn't have to do anything but walk. In fact, I couldn't do anything but walk.
The Case for Outside, Inside
What have I learned from this adventure? It's teaching or reteaching me how to be quiet. For me, this is a big deal. I work at a computer, I listen to music, watch TV, watch YouTube videos – you get it. My discipline for quiet is shot. I'm so used to noise, I've forgotten the power of quiet. I'm not sure I 100% understand the benefits to my insides, but I assure you, there's a lot more there than meets the eye. How do you get quiet?
Image Credit: Maria Kalman  A Walk in the Cherry Blossoms