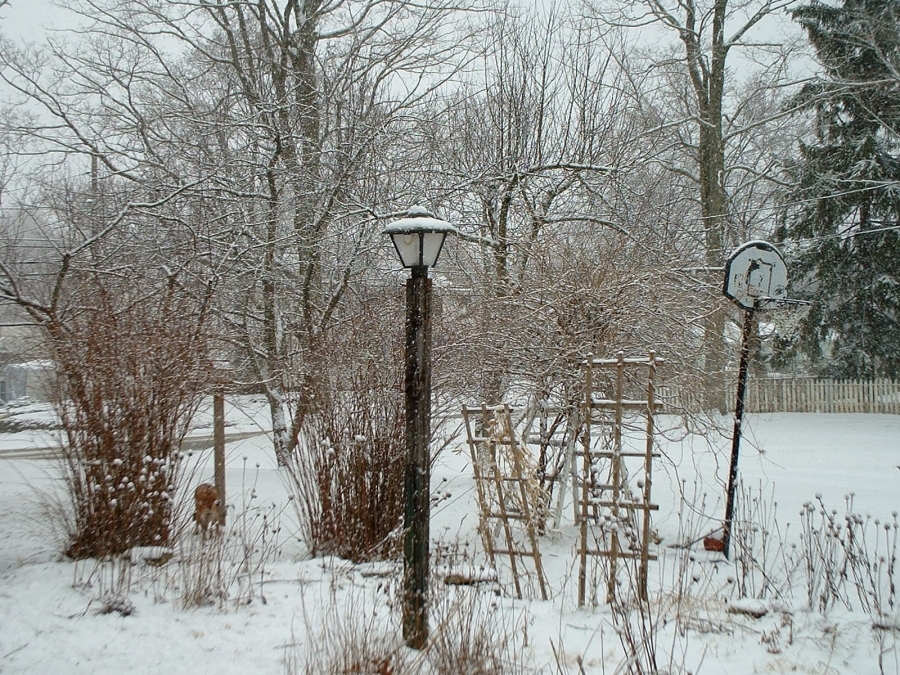 It's Not Beautiful, It's Dead
In the middle of winter, we think about the green of summer, the abundance of the garden, the color of the flowers and wish that things were different. We forget to look at the garden as beautiful. If we take a few minutes and look carefully, we'll see many unexpected things. First, we'll see more shades of white, black and gray than we thought possible. We'll see the outline of things that are blocked by the leaves and greenery. We might notice the hardiness of the evergreen or the way grasses turn brown and yet still blow in the wind. But we must pay attention to see these things.
It's Dead and It's Beautiful
Just like in life, we might dismiss a person who doesn't seem to 'fit' the way we think they should or we might miss the importance of kindness in everyday life. If kindness is the stem and roots, then it will be present no matter the season.  The joy of appreciating the winter garden is that it teaches us to appreciate our days in all their phases – happy, sad, structured, confusing, etc. . Think about how the winter garden shows us how to accept wherever we are and even find joy and beauty there.
Photo credit: Winter Garden  Ms. Lea