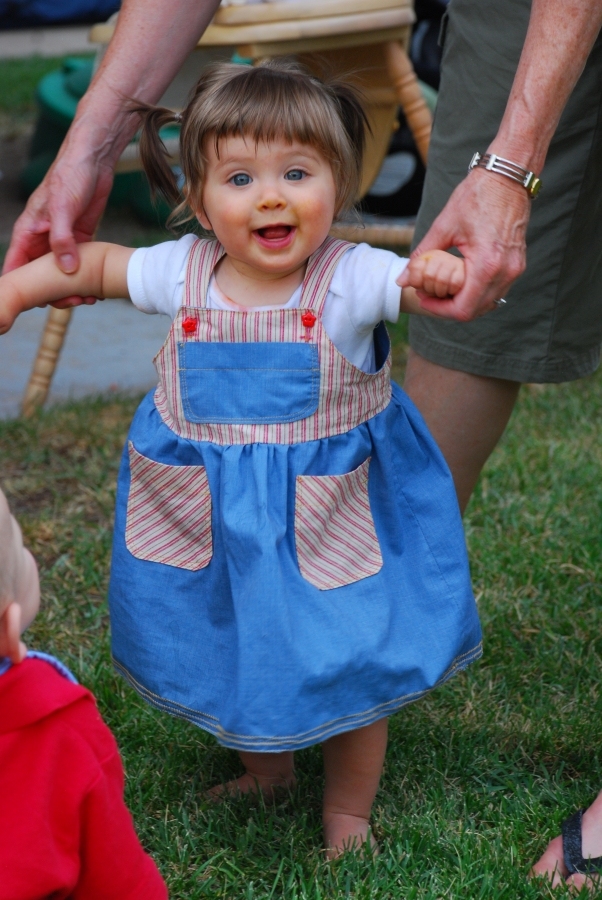 "Never tell people how to do things. Tell them what to do and they will surprise you with their ingenuity." – George S. Patton
Falling Down

Watch a child learning to walk. We let them fall down, over and over; they have lots of ways to get that toy.  They'll crawl, knee-walk, butt-slide and many more ways we'd never consider. If we dictated when and how our child learned to walk, would that be better than letting them find their own way? No. Because they are learning more than just walking. They are learning to learn, to gain command over their muscles.
The older we are, the more we want to tell people what to do AND how to do it. We're afraid they might not do it … "the way we want." When was the last time you let the people around you (co-workers, family members, etc.) figure out the 'how' to get something done.
The Power of Letting Go
There is a place in the world for control freaks (think safety). But if General Patton was able to let soldiers find the "how" within the structure of the military, then surely we can let go of the "how" at work and at home.
People rise to the occasion if they understand  what they're supposed to do and, whenever possible, WHY they need to do it.  Sometimes when people complain about having to much to do, it's because they don't know how to let go, ask for help, or see that there are many ways to solve a problem. Think about it.
Photo credit: Happily Learning to Walk  Delta Mike