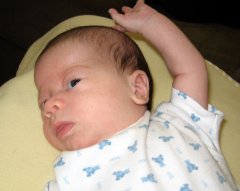 "Surrendering is action. Surrendering to what you can't control is the most powerful form of action." Time to quit

Surrender is not the same as quitting. Sometimes, quitting can be appropriate. Sometimes surrendering is appropriate. They are not, however, the same thing.
Quitting means, stopping. If I smoked and I stopped… then I quit. If I am in an unhappy relationship and I tell the person that I want to break up, I am quitting. If I'm on a diet and I decide that it's too hard and start eating the way I did, pre-diet, then I quit my diet.
Surrender, on the other hand is an acknowledgement that my way isn't working. That whatever I was trying to do, in the way I was trying to do it, isn't effective. Maybe the goal was too lofty or incorrect. Maybe the goal wasn't logical or ethical.
Surrender may led to quitting, but often, true surrender leads to an acknowledgement that MY ego, MY will, MY, MY, MY… isn't the only way. It leads to a new way of looking at things. A new approach.
As I've mentioned before, my parents were alcoholics. For so long, I thought I had to be strong, smart, 'right'. That I had to control everything (honestly… I still fight this battle). But I didn't get the peace of mind or sense of serenity I longed for, until I surrendered. Until I learned that my will isn't 'right' and my way isn't the only way…not until then, did I find happiness.
As an example, I stayed in a job much longer than I should have. Had I surrendered, acknowledged that the job wasn't right, I would have benefited greatly. Instead I just stayed and stayed and ultimately, was let go.
Big changes are ahead for me in the near future. I wonder if I've learned to surrender. I'll let you know how it's going.
Photo credit: I surrender, 39 days old Jessicafm