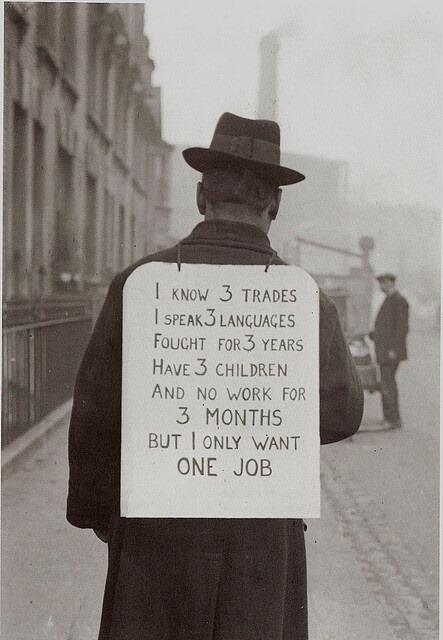 In 1930, many people found themselves without work; without a way to support their families. Have things changed?  Some have; some haven't.
Take a closer look at the picture. This man, probably dressed in his good clothes, is walking the streets, advertising, ON HIS BACK, that he needs work. Imagine if you had to do this. That you were so desperate to work that you  literally had to walk the streets with a sign.
Humbling isn't it?
Just for today, think about how fortunate you are. Whether you have a job or not. If you have a place to live, food to eat, a family, good health or any combination of these, you are one of the lucky people. For today, I choose gratitude for what I have.
(If you need a little help finding a job… check out, "What's Different About Job Search in 2015?")
Photo credit: I know 3 trades