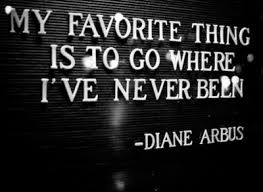 When you are interviewing for a job… probably one of the last things on your mind… is why and when you might leave. You're thinking… I don't even have the job… why would I think about when I might leave?
Great companies make this complex question part of the interview process.
In an insightful article by someone I admire, Charlene Li of Altimeter Group, How I Hire: Figuring Out Fit — And The Exit Strategy… she outlines the criteria and process for assessing candidates based on culture, skills and my favorite and what I consider relatively unique…  sense of purpose.
"As part of the hiring process, I also talk with people about how they will leave Altimeter one day. The idea of lifetime employment is dead, so why not face up to the reality that this person we're hiring will one day leave? It's a core part of us living the value of Integrity — that openness and transparency develops trust." Charlene Li
The last regular, 'show up in the office' job I had, I actually negotiated my departure date as part of my hiring package. When they offered me the job, I told them I would stay one year.  It allowed me to focus on getting the job done without worrying about how I'd leave. It was very empowering.
I am not suggesting that every time you take a job, you should negotiate your exit. What I am suggesting is that you think about what you want to get from the assignment… even it it's just to earn some money or stay for 6 months.  Be conscious of what it will look like when you have reached that goal.
By the way, this takes courage and it puts the responsibility for finding your next 'step' right where it belongs; with you.
Image credit: Diane Arbus Moving On