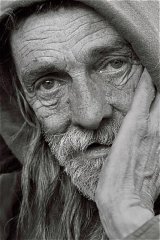 As leaders do we see ourselves as coaches, mentors and teachers or as managers, bosses and the person "in-charge." The distinction may be subtle but the influence you may have on people and the results you drive may not be subtle. In the book, "Leaders East Last," (title derived from the Marine Corps where enlisted men always eat first), Simon Sinek says, "whether a leader puts themselves or their people first, determines if they are worthy of our love and loyalty. Leadership is a decision not a rank."
Many people think that the 'younger generation' is lazy and entitled. I say every generation has this type of person. I see so many 20-30 somethings doing such great things; I hope you see them that way too. I loved this article, "Meet 6 Entrepreneurs Who Use Tech to Change the World." Each young entrepreneur is doing something simple to solve a problem. My favorite is HandUp started by a young woman named Rose Broome.
"HandUp is direct giving for homeless people and others in need in your neighborhood. Your donations are redeemed for basic needs like food, clothing, and medical care through our partner organization Project Homeless Connect."
Like all start ups, this one will have critics and bumps along the way. What I like is that Rose didn't just give the homeless woman a dollar and forget her. She's looking for a way to help stabilize her situation. It may be a handout right now, but hopefully a hand up is on it way too.