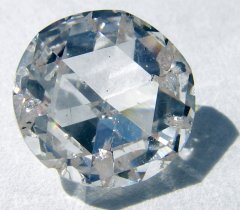 BSS = Big Shot Syndrome – Have you got it? Before you say NOooo … Ponder these questions… there are no right or wrong answers.
At work, do you think more about the money you  make or what you're learning? (You have to pick one, you can't say both)
How often do you do volunteer work?
Do you regularly work more than 50 hours a week at your job?
Do you have a creative hobby that you actively pursue (have fun with every week)?
How much money is enough? In other words, if you had x dollars, would you stop working and relax?
Do you think about your legacy? (Not the money you might leave but what will you be remembered for?)
Do you shop for recreation?
Do you believe that the car you drive is symbol of your status in society? (Does driving your car make you proud?)
Ok, enough with the questions. The idea is for you to figure out what you are doing with your life. We all have obligations and of course we want to be good providers, but do we sacrifice our well-being, our relationships and our health in order to be a big shot?
These are questions only you can answer. If you think you'd like to be more aware of your choices, be more conscious of how you spend your precious time — then you might start with this article, "How Much Money is Enough?" If you want something meatier… you might try Rochester's own, Pam Klainer's book, "How Much is Enough," where she helps each of us explore the power of our own 'money story' and how to use the story to help us craft the life/legacy we truly want.
Photo Credit: Diamond Age  jurvetson