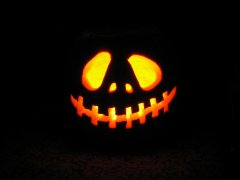 Anyone who reads my blog knows that I have a very healthy skepticism of Facebook. I am not alone. We have 3 grandchildren under the age of 5; 2 are "on" Facebook, 1 is not. I support a parent's right either way.
But I also know how much joy and connection Facebook brings to so many people and I respect and appreciate that.
When I read, Facebook's Generation Y Nightmare,  the article put into words what I sometimes feel is the dilemma of sharing your 'present' on Facebook and illustrating it with photos.  The author of the article imagines a young lady, Tina, at 18 in 2012. The items she posts now will effect not only her future career opportunities but also her alternatives for health care.
Yes, it's imagined and yes, this assumes that 'nothing changes", but it's not hard to imagine judgements/decisions being made based on incomplete or 'what's readily available' data.
So, I encourage you to review your Facebook 'timeline' – assuming that privacy settings didn't work… (which I think is the reasonable thing to do these days)  — what would your future employer or insurer learn about you might prefer that the whole world NOT know.
I know a young man who lost his job as a student teacher because of his 'drinking a beers with his buddies' photos on his Facebook page. He was over 21 and the pictures were harmless and yet the school district's policy on 'public comportment' took away his future career. You may think this is unfair but the truth is… this is happening. The nightmare hasn't even begun yet.. for those who can't tell their parents… please don't put me on Facebook!
Thoughts?
Photo credit: Jack Skellington-O-Lantern  randysonofrobert