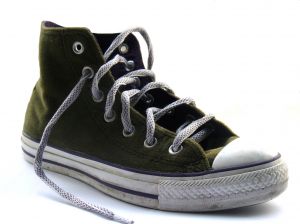 I am a child of the 60's;  a hippie and a non-conformist. I worked in Corporate America for over 2 decades. I enjoyed it and I learned so much. What I didn't love was figuring out what to wear.
First… there's no such thing as business casual for women. As much as I'd like to show up in a pair of Dockers and a sport shirt (NOT) … or it's equivalent… I'd be glad to.. but there is no equivalent.
Second … The idea that "clothes make the man" is passe and needs to be rethought.
Third… Check out this article titled," 5 Reasons to Ditch Your Dress Code"  You may get more out of having a culture of flexibility in employee dress than maintaining strict standards.
Fourth… Diversity of  people can lead to creativity in thought and action.
This doesn't mean having no standards in dress. Clearly there are certain clothes that are inappropriate in a business environment. Also, a culture that allows casual dress but tolerates disrespect isn't doing itself or it's employee any favors. Hard work, communication, listening and customer focus are more important than whether someone wears jeans. Build trust with your employees and peers and we'll all benefit.