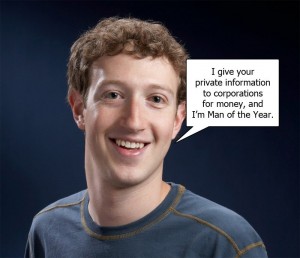 I'm a capitalist and an entrepreneur and respect people who start businesses.
What I don't like are businesses that take advantage of customers. In the world of Free (think Facebook (FB), Google, Twitter, etc.) are services really free?
I have been teaching social media for about 3 years and have heard 100's of FB stories. Some heart warming ("I keep in touch with my grandchildren"), others disturbing:  lost job opportunities, stalking, loss of privacy and being fired. If only people had thought a little about what they were sharing, many of these terrible circumstances could have been prevented.
In reading the post, "The Facebook Hiatus", the author deactivated his account because he spent more time reading "status updates than books." Beyond the issue of time, are you aware of how, how often and with whom FB shares your data?
"Unlike other big corporations, (FB) doesn't have an inventory of gadgets or cars; its product is personal data — yours and mine, " says Lori Andrews in, Facebook is Using You.
As FB goes public, we'll see even more exploitation due to sagging ad revenue. Ads will now be inserted into your news feed and on log out pages.
I know you love FB. All your friends are there. I don't really expect you to stop using Facebook, I just want you to think before you post.
Photo credit: Inkstainedknuckles.com