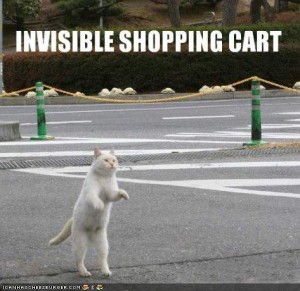 About 15 years into my career I figured out that WHO I worked for was as important as what I was doing for work. So when it came to looking for a new job, my search became about looking for a great person to work for.
This may sound crazy; particularly in this tight job market. It takes a lot of confidence (and some money in the bank) to alter our perception of how to find a new job by figuring out who we want to learn from.
My approach was pretty simple. I looked for great places to work; places that were growing and had a focus on customers and building trust. During the interview process, I would pay close attention to the person I would work for. I asked a lot of questions and thought about:
– Would I learn from this person? Do they have skills I want?
– Are they happy and growing in their work?
In an interesting blog post called, "Get Hired, No Resume, No Interview, No Joke," the author suggests that you "go to good managers you'd like to work for." Talk to them, understand their issues and see how you might fit into their organization. I'm not suggesting that you abandon networking or applying for work. But author Corcodilos' suggestion that we pick  "three companies or managers you really, really want to work for because they are shining lights in their industry."
Like any good sales effort, you may pick 3 and find out that 2 won't work. So pick two more. If you are not sure how to identify these excellent managers? Ask other people! They will tell you. But you won't find out unless you ask.
It always worked out for me. I learned a great deal and respected the people I worked for.  It may not be easy but I can assure you it is very worthwhile. Happy shopping!
Photo credit: Icanhazcheezburger.com