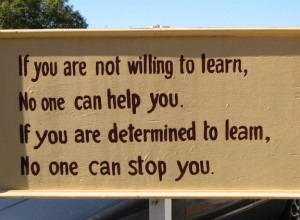 Ok, I'm an old dog and everyday, I have to learn new tricks. I don't like it but…  I like to eat so…
Here are I a few things that work for me.
— I read Mashable everyday. A daily news brief that talks about tech in business.
–I use Tweetdeck/Seesmic (Twitter application) to search for an article that I think would be of interest to my network. Then I post the link with a comment to Linked In. I do this 3 times a week.
–I talk to Millenials (20's somethings). I am a digital immigrant (a Baby Boomer) and I can't think like a digital native no matter how hard I try. They give me perspective and ideas and are most gracious about helping an old dog.
— Video. I use it everyday.
Now go have some fun!
Photo credits: IELTS in 30 days