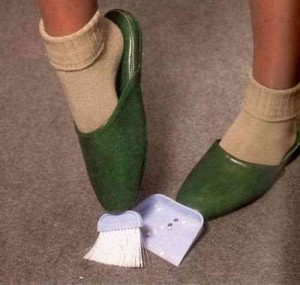 Creativity is like soap. Just when you've got it in your hands and it feels good – it slips away. Many people don't understand that creativity needs to be nurtured; others think that creativity is just for "artists."
Creativity is an important component of a happy life. It doesn't matter whether it's in the kitchen, the garden, the classroom, the boardroom or the cocktail party. It's really more of an attitude and a skill combined.
How does a creative person behave? How do they think?
Who do you think is creative? Watch them, listen to them, support them.
Not sure how nurture your creative side? Try this – 29 Ways to Stay Creative.
Photo credit:  Funky Downtown (Fascinating Fashion)