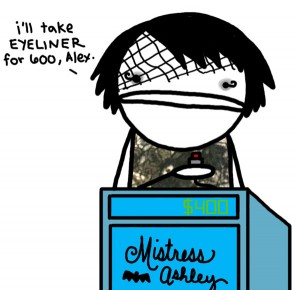 Ok, today we're playing jeopardy. I'm giving you the question: What is Quora?
— A tool for improving dental hygiene?
— A movie about the attack on Pearl Harbor in WWII?
— An element of new math?
— A supplement guaranteed to help you lose 50 pounds in 3 weeks?
Give up? If I told you it was another social media tool and that it's pretty cool, you  would never have started reading. But I tricked you… (are you still reading?)
Quora is a "continually improving collection of questions and answers created, edited, and organized by everyone who uses it." Hmmm, sounds like Wikipedia. Here are some 'questions" that I've opted to follow:
If you have a curious mind, you may enjoy Quora. Oh by the way, here's advice on using Quora for your job search. Now go start laughing, learning and collaborating!
Photo credit: http://www.nataliedee.com/053107/