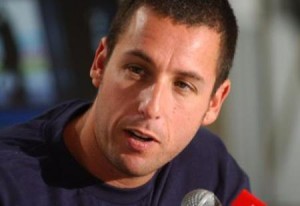 Humility is interesting.
I saw Adam Sandler being interviewed on television. Even if you don't like him or his movies, I think he's a good example of how a combination of self confidence and humility can create success.
Adam told a story about when he was first starting out in stand up. While the audience wasn't laughing very hard,  he was thinking, "I don't understand why these people don't see how funny I am!" He wasn't discouraged; he didn't stop. He believed in himself.
Listening to him talk about his latest project was inspiring because he was humble about his success without being phony or self-effacing.
My goal is to be genuine in all my interactions. This means that I recognize what I'm good at and can speak with confidence;  AND I know that I have something to learn from every person I meet. No one is better than me (no matter what they have accomplished) and I' m not better than anyone else.