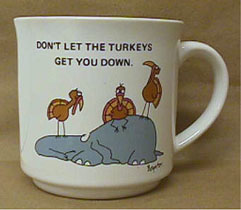 A disturbing trend in recruiting involves employers not even considering the resume of someone who is unemployed. Here's the text from a recent job ad:
"Will not consider/review anyone's resume who is NOT currently employed — regardless of the  reason."
The company who posted the ad believes that it's better for them to get a new employee from the ranks of those who are currently working and happy. Hmmm…
Now we can debate the pros and cons of that logic but in a world where there are multiple candidates for any job, employers need to find some way to separate qualified from unqualified candidates. Apparently, under the law, using current employment status as a filter for screening candidates is not illegal unless it has a 'disparate impact' on minority groups."
Whining about how this isn't fair won't get us anywhere. We need to ignore these companies and find a job. For the employed who are looking for a new opportunity I suggest that you stay away from any company that uses a person's 'current employment status' as a criteria for employment. When they have cuts, what will the criteria be? People whose parents need care? People whose children have a chronic illness?
If it looks like discrimination and sounds like discrimination… it probably is.
For those of you who are unemployed, my suggestion is– DO NOT spend 2 seconds thinking about these short-sighted employers. If you are consistently building your skills (in this you have the advantage over your employed brethren) and have a positive attitude; it will all work out. Don't let the turkeys get you down.