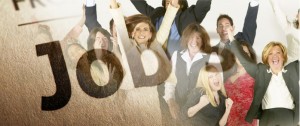 I teach social media for job hunters several times a month and meet lots of great people. When I talk about twitter, I often hear, "Twitter's stupid." If you don't need a job and think twitter is stupid you can stop reading right now.
If you have an open mind, you might be very surprised at the number and types of jobs available on twitter. I was talking to a recruiter recently and she said that when she gets a new professional position, the FIRST place she posts it is twitter. Why? Because it's easy, it's free and she knows that only people who 'get' social media will be looking there. Only people with updated skills know to look on twitter.
Remember, you don't have to have twitter followers or follow anyone to search the powerful real time network. Go to twitter, find the search box and input any of the following:
If you are looking for a job by field input:
#jobs #marketing
#jobs #engineering
Or by type of position
To find a job almost anywhere in the world, check out  this link – 400+ twitter feeds of job openings around the world.

Here's a resource for getting started on twitter, Twitter for Beginners – An EBook
Let me know how it's going. I'm cheering for you.