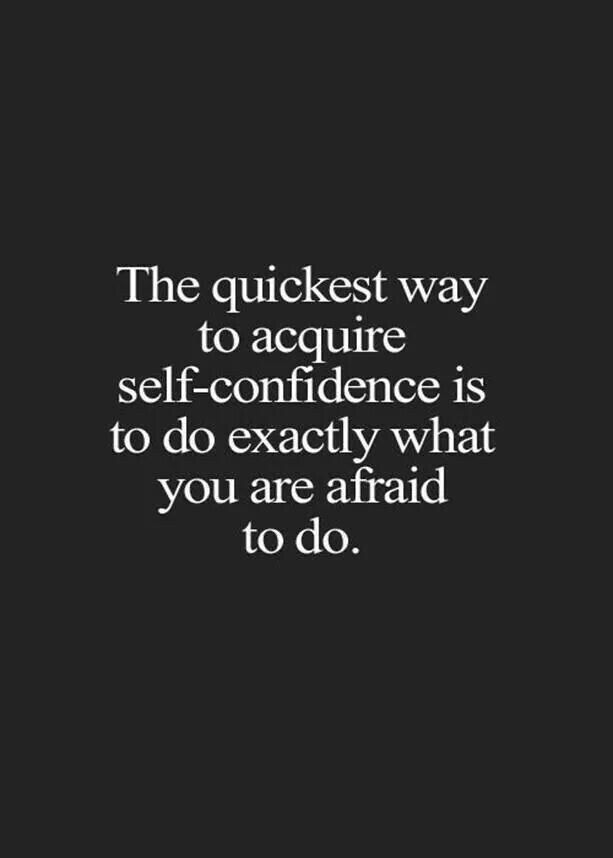 I'm Afraid, That's Why I Won't Do…

It only makes sense that if we're afraid, we're probably NOT going to do something. Unless we are one of those adventure-hungry people, we're likely to avoid things we consider too risky. Now deciding what is 'too risky' is personal. There's a leap of faith in entering a room of strangers for the first time, directly facing the fear of being rejected. We can, however, push forward and understand that our attitude towards risk is in our control. We all have situations where we feel afraid. How we deal with the fear, defines us.
Tension vs. Fear
In this terrific blog post, Seth Godin highlights why tension (not fear) is essential to learning, especially for adults.
"Tension is the hallmark of a great educational experience. The tension of not quite knowing where we are in the process…not having a guarantee. The tension we face any time we're about to cross a threshold. The tension of this might work vs. this might not work. The tension of if I learn this, will I like who I become?"
It's an ironic reality of human-hood that we learn so much as a child, then our educational system (which I wholeheartedly support) sometimes works harder to drive "compliance" (rote) than learning (how to learn). So by the time we're teenagers, it takes an act of courage to be ourselves. We learn to fear the tension associated with learning.
"Just Do It"
The reason this Nike catchphrase continues to resonate today, is that the second part of the phrase is implied. Just do it (even though you are afraid & you have doubts). It is through the very act of being ourselves, that we actually learn the most, especially if we are willing to face the good, the bad and the ugly about ourselves (we all have some of each). Understanding ourselves is the point of living. Want to build your self-confidence? It seems counter-intuitive to take MORE risk, but that's exactly what is required. Let me know how it's going.
For a quick assessment of your risk tolerance, check out Are You a Risk-Taker?
Image credit: Lifehack