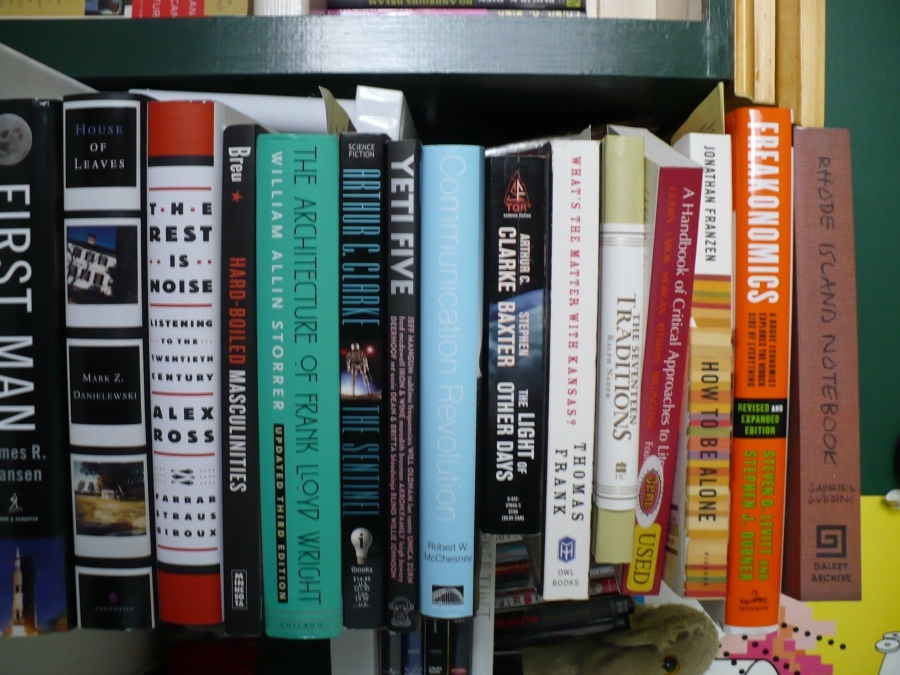 Why Should I Read Books?
In the age of Twitter (and I love Twitter), the time and energy for reading books is shrinking. Especially the kind of books that help us grow our businesses. Isn't it easier to read 'articles', blog posts (yeah, like this one!) or your favorite business news source?
Here's what goes on in my head…. Reading a book… ugh. It'll take a long time. Not only do I not have a couple of hours to read a book, I don't have the mental energy it takes to concentrate on a business book. My days are just too busy.
But often, the smartest person in the room, the one with a good perspective and ideas,  is the one who reads books. If you ask them what is the most recent business book they read, they'll have a ready answer. We read books in school, but once we get out, we think it's either not necessary or a luxury we can't afford.
Skill Building
"In medical school, an ongoing lesson is that there will be ongoing lessons. You're never done. Surgeons and internists are expected to keep studying for their entire career—in fact, it's required to keep a license valid." He continues, "knowledge workers, though, the people who" manage, market, and do accounting— "often act as if they're fully baked, that more training and learning is not just unnecessary but a distraction. The average knowledge worker reads fewer than one business book a year."  Seth Godin
When I read a book, one that requires me to actually think, as opposed to my favorite mysteries, I have to focus 100% on the page. It's one of the few times during the day (or evening) that I do only one thing at a time. I get to concentrate on just one thing and I build skills, knowledge, and perspective.
Finding The "Right" Investment
One of the hardest things for me is to figure out is 'what' to read. There are so many books! A quick search indicates there are some 11,000 business books published every year. How in the world can I sift through all that noise to find something that will actually give me some return for my precious time?
Here's how I try to figure out what to read. I think about:
An author, is this someone who has written something that I learned from before?
A general business book that brings a big picture into focus (as opposed to 'marketing' or 'finance' or some other sub topic.)
Bigger ideas or technology trends… not just specific companies or individual technologies.
Books where the author has done research. The research means that the author had a hypothesis and then tested it.
Some of My  Favorites
Anything by Chris Anderson, Amy Cuddy, Brene Brown, Daniel Gilbert, Josh Bernoff, Charlene Li, Seth Godin.
Traditional favorites like: Warren Bennis on Leadership, Michael Gerber on Entrepreneurship and my all time favorite – Peter Drucker on anything he ever wrote about.
I'd love to hear how you select what books you will read and who your favorite authors are. Thanks!
Photo Credit: Summer reading list