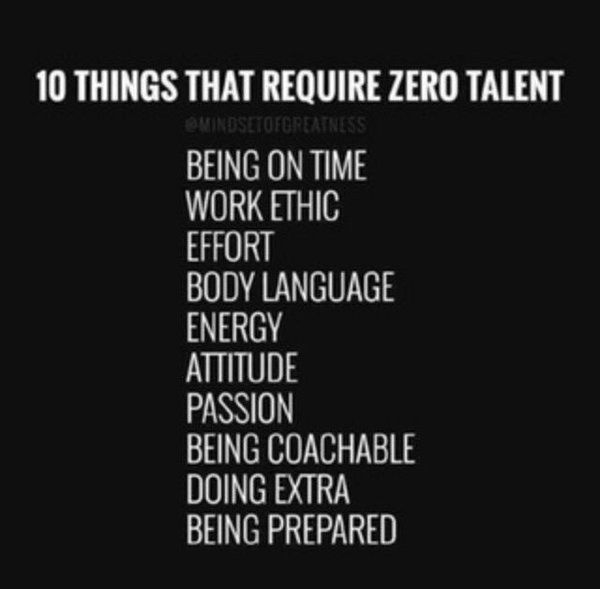 But I Haven't Got the Talent
Sometimes I hear people giving up on their goal. That can be ok. Sometimes surrender is the right thing to do. But sometimes, giving up is a very bad thing. We act as if changing ourselves or working harder wouldn't make a difference. In our hearts, we know changing could make the difference, but we're lazy.
Be Coachable
Because I can be stubborn, I think I missed a lot of opportunities. One of the most important was, that I didn't take advantage of finding mentors who could guide me. I didn't know how important they can be. I did have one. He met me, helped me get out of a dead end job and move into a job that opened a lot of doors for me. He was a very smart but difficult person. Many people didn't like him. That was because he, unwittingly, tested people and if they couldn't stand up to him, he would lose respect for them. People didn't like that.
I had my chance to stand up to him. One day he snapped at me. I looked him in the eye and said, "Bob, do you have a problem with me?" He stammered, "No, why?" I replied, "Well, you just spoke harshly to me and it made me uncomfortable. I'd like to avoid exchanges like that in the future." He apologized and said it wouldn't happen again. And it didn't.
I think what would happen with others, although I never saw it, was that he would snap or challenge them and because he was abrasive (not tactful), they would shrink from him. If someone is trying to toughen you up, so you can face the world… then they need to challenge you. Instead of taking it personally, see it as an opportunity. If you are an entrepreneur, this is even more important because you'll need multiple mentors and coaches to succeed.
The Coachable Mentee
I wish I had been more open, less dogmatic. Now that I'm in my sixties, I still work to be a more approachable and "influenceable" person. What does it look like? Here are few keys:
Good listener
Able to summarize and feedback the other person's point of view
Strong but pliable
Being coachable doesn't require talent… it requires awareness… and work. Got a story about being coachable?
Image credit: Banksy on Twitter