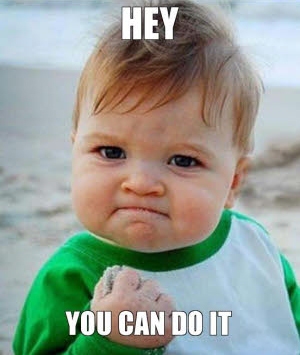 Why am I an entrepreneur? "We've made the decision to let you go," my boss said over the telephone.  I was shocked and upset.That was, the first time.
The second time I was let go, not so much. By the third time I said to myself, "Never again." I am not going to put myself in a position where how I earn my living is dictated by someone else's priorities.
I learned to work hard when I was young and frankly, since I'm a Baby Boomer, being a workaholic is normal and I always wanted my own business. I remember more than one person saying to me, you can't start a company (you girl, you), what could you possibly do? As angry as I was at them, I used the anger to motivate me.
Assessing the possibilities I had a bunch of skills, foreign languages, marketing, healthcare, blah, blah, blah. They didn't really fit together into a solid plan for earning a living being an entrepreneur. So I devised a three pronged strategy for creating income.
1) Teaching
2) Speaking and workshops
3) Consulting
Getting started I met with a lot of people and talked about my idea. Some nodded, "Hmmmm, I could see them thinking, she'll never make this work."  Some tried to discourage me, "Get a job," and a few encouraged me, "You can do it!"
I can report that 5 years in, I am doing better than I ever hoped. It isn't what I expected and that's not only good, it's fun.
You can do it too.  So if you are wondering where your next job is going to come from… I will ask you this; what will it take for you to say, "Enough. I'm gonna try something different?  I can guarantee you will learn more in 1 year on your own path than you will in 5 years working for someone else. If, at any point,  you decide to go work for someone else, you'll be even more valuable to that employer. You will be a better problem solver, see the big picture and actually empathize more with your boss in a different way.
But I can't…. I have responsibilities   The first time I co-founded a start up I was the single mother of 2 kids, 14 and 12 with no family to help me. That start up only lasted 2 years, thanks to 9/11, but I learned so much and my actions showed my children how to go for what they want and to not be afraid.
Just Do It. Join millions of others who are finding a way to create meaningful, interesting work.
Photo credit: You Can Do It