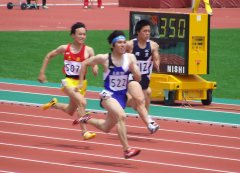 Not only am I a Capricorn… yes, the goat (the one who will climb up a mountain without hands) but I am also a super achiever. I think only doing two things at once is slacking.
So when I came across this article, Achieving Without Goals, I was skeptical to say the least. I like goals, I like lists, I like progress and I like measuring progress. When I do business coaching, I often start by asking about goals (personal and professional).
The author believes that goals are inconsistent with contentment. Also, "Goals, as I define them, are having a set outcome" and "When we fixate on goals, we shut ourselves off to new opportunities that open up in different directions."
The older I get, the more I like the idea of no goals. But there is a big difference between "no goals" and having a predetermined notion of what the outcome must be and then thinking 'success' is determined by that. Serendipity is an important part of life and enjoying the benefits of running into people, ideas and results without driving them… is a great way to go through work and life.
So for today I'm setting aside some of my goals… but I'll continue to work to reach my goal of writing a weekly blog post. LOL.
photo credit: Flying bartimaeus