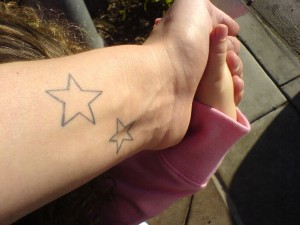 In the world of work there is a lot of discrimination. Yup, I said it out loud. Not the kind that can be legislated or regulated against but bad nevertheless. In the 1960's it was long hair, today, it's 'body art."
In a recent article titled, "Top personal attributes employers hate about you;" piercings and tattoos are listed among several 'undesirables'. The article states if people have these, employers are less likely to consider them for promotion. Yikes!
I don't really understand why. Look, I'm a Boomer, I get all the dress for success 'stuff' we've been raised on and understanding one's customers is very important. It is never a good idea to appear disrespectful to your clients. However, I believe that most people would continue to 'buy' from you whether your IT, HR or sales person has a tattoo or not.
Not considering them for employment or promotion because they look different from you is a big problem.
The Reverend Dr. Martin Luther King, Jr. admonished us to, 'judge on the content of a person's character," (or in this case, their work output) " not on the color of their skin," (or in this case whether or not they have a tattoo or a piercing. ) Let me clarify… if someone is inappropriately dressed for an environment for safety or collegial reasons– then that's not acceptable. But I don't think that sneakers, flip flops, jeans, or some tattoos etc. are inappropriate in most environments.
The millennial generation (20 something's) love their body ink. It nearly a rite of passage for many.  In 2010, nearly four in ten persons age 18 to 29 had at least one tattoo. (Pew Research)
Get used to it folks, it's here to stay and there's nothing wrong with it.
Photo credit: Big hand, small hand Xurble