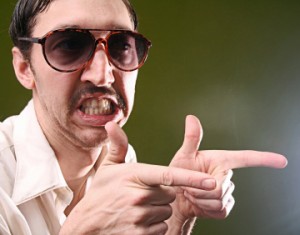 Why don't we teach high school kids about sales as a profession?  …because it doesn't have the cache of doctor or lawyer — but truthfully, more of us will go into sales than will be doctors or lawyers and doctors and lawyers need to be sales people too.
I's a great way to make a living and it can pay very well. Many of us work best when we can be
a) independent
b) not in an "office" all day
c) helping people (n.b. not "outgoing"!)
d) rewarded for our hard work not just "paid like everyone else" (note I didn't say highly paid)
I read this article on Why Gen Yer's Hate Sales and the reasons listed here are the same reason EVERYONE is skeptical about sales people… the author says that sales
— seem dishonest
— is decidedly not collaborative
— relies on big cash and big wins
— focuses on selling not on relationships
These perspectives are absolutely NOT true for the majority of hard working sales people. They'll tell you it's all about relationships and collaboration. The best sales people I know are:
— Great listeners (not great talkers)
— Actively looking to solve problems – collaboratively
— Know that if they are not honest and straightforward their business is going to disappear
Sales positions comes in many flavors…  recruiting (human resources) to product/services (marketing) to business development (strategic partnering).
The truth is… we're always selling somebody something whether it's our children (no you don't want a pony), spouse, boss, colleague or customer. Right?
For inspiration go to Jeffrey Gitomer — he is a well-respected sales guru who motto is: "Add Value First" – a perfect fit with social media and the rise of customer power.
Photo credit: findthebestcarprice.com