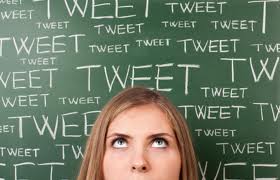 I like twitter. I use it for both business and personal purposes. I know, you're shaking your head right now and wondering how I have time to fool around on twitter.
If you are interested in a great twitter tutorial… check out Charlene Kingston's free eBook, Twitter for Beginners. You do need to register to get it but I promise you won't get ANY spam from her and you'll have a great resource.
I wish I could show you right now the power of real time search. If you follow smart people, leaders in your field, you can learn a great deal in a short period of time. I use it to search for relevant information for my clients. I also search for articles that I think would be relevant to my connections, then I add my 2 cents and post the link to Linked In.
This article helps you to learn how to target your tweets to people by occupation (e.g. attorneys) and location (e.g. city). You can provide customer service or listen to what people are saying about you or your competition. In just a few minutes a day, you can keep up with real time information about your industry.
Just remember that marketing today isn't about telling the world how great you are… it's about adding value.  Just because you can easily find a target audience on twitter doesn't mean you should spam them! (definition of spam: I don't want it and I didn't ask for it).
I realize it's popular to say (and think) twitter is stupid.. and it's certainly your choice to stop reading this or think twitter is dumb. But it's the business that is most adaptable to that often wins. Are you adapting?
Image credit: twitter tricks