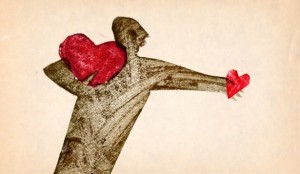 A lot is written about discovering who your customer is and how to find them. A new blog post by Seth Godin, titled, "Who is Your Customer?" sheds light on this in a whole new way.
Instead of thinking about customers as a group of people, think about the one, two or three people who are most important and pay attention to them.
For example, Godin asserts that Apple employees had one customer only, Steve Jobs. Nike's customers are not the people who buy their shoes but the athletes who endorse them.
I'm not sure I agree with Mr. Godin; but I do like the idea of shifting our thinking. Whether we are in a job search or looking to put some sparkle back into our lives, the idea of thinking about who we are trying to get to support us is a great exercise.
If I want to sell a book of fiction, maybe my customer is a publisher. In a way, this is like the viral sales funnel. In the "old" way of selling, we broadcast messages to lots of people. The 'new' way (social) of selling/marketing is to get to the key influencers and then 'attract' them to help you spread the word.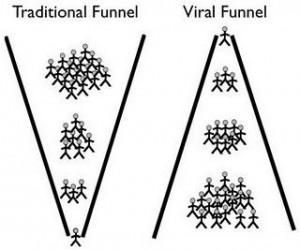 If we always do what we always did, we'll always get what we always got… but the rules have changed and we have to find a way to change too.
Photo credit: Inc.com
Viral funnel credit: Socialsteve's blog