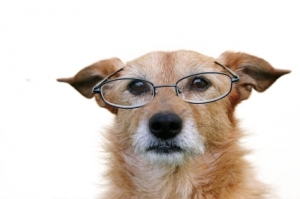 There are 2 kinds of households – those that have a teenager at home who can help with the computers and those that don't (OK, there are some households that have an adult that understands technology but they don't count!)
Many of us don't see the world through the filter of a connected/electronic world. We weren't raised on instant messenger in high school nor did we become social beings via Facebook in college.  Someone moved our cheese and now we do need to understand and embrace technology and the 'socialness' that is the new world of business and commerce.
I advocate for 'reverse mentorship'– the pairing of a 'digital native' (younger/wired person) with a senior executive in order to create synergies, teach each other, learn and grow a company.  The executive gains insight about how technology is affecting the world and the younger person gains experience and guidance. The key to making this work has less to do with interpersonal skills and more to do with the openness of the executive and how 'coachable' the younger person is. Setting goals, having lively discussions and respecting each other are all part of the process to help our companies keep up with global competition.
Alexa Scordato, piloted this idea at her first job at Mzinga and has gone on to talk about it at TEDxBoston.
Leaders need to embrace new ways of listening and engaging customers and how social is changing all aspects of the enterprise. Regularly hearing unfiltered feedback (not through sales reps or customer service) direct from our customers and prospects is an exciting proposition. The question is… when we have it, what will we do with it?
Please share who are you learning from these days.
Image Credit:  Taschek  Tales