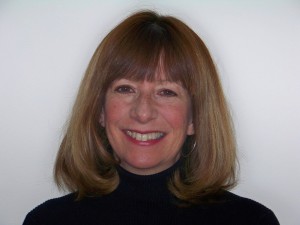 Contact me: I'd love to talk with you, deborah@deborahmourey.com

Who I Am – I have a deep sales & marketing background and have worked in industrial, non profit and government environments.  Currently I am a speaker, blogger, college professor and consultant. I consider myself a shoe string marketer; looking to find ways to connect and drive profitable revenue. If you would like a presentation about what Social Media can do for your organization, please contact me. I specialize in B2B social media marketing.
How I'm Different – I am one of the few marketing people with many years of experience  in "traditional" marketing as well as a complete understanding of "new media." I teach social media at the graduate level.  Currently, many social media consultants come from non-marketing backgrounds. They are web or graphic designers, PR, sales or IT folks. They do not have the marketing expertise to integrate social into the business.
I love to energize groups- Hire me to speak
I guarantee we'll have fun and our time together will generate great discussion and action. My topics range from healthcare, marketing, social media effects on the enterprise, customer relationship management.
My newest workshop is:
Four Generations at Work: Taming the Know-It-All. 20- somethings and 50-somethings are clashing in the workplace. This 2-hour power packed workshop helps groups:  get at the root of their conflicts, provides tools for post workshop action, is fun, entertaining and powerful.
Partial List of My Speaking/Workshop Topics
Social Commerce – How Mobile and Social are Changing Business
Social Media for B2B Businesses, Social Media for Small Biz, Entrepreneurs and Consultants
Social Media for New Product Development and Customer Service
Social Media for Human Resources (Mobile Recruiting)
Beyond Face book and Twitter: The Big Bad Toolkit and How to Use It
Product Development 2.0- Co-Creating Products with Customers (And Others!)
Recent Engagements

Product Development Management Association
Biz Buzz Social Media Conference
Pathways to Entrepreneurial Success Conference
Health Care Consultants Network
Society for Human Resources Management (SHRM) New York State Conference
Lions Club- New York State conference
SCORE Small Business workshops

Home Builders Association
Excellus Blue Cross Blue Shield
Rochester Women's Network
Genesee Valley Professional School Communicators
Rochester Consultants Network
Veterans Outreach
HR leaders conference (Health Care)
Young Entrepreneurs Conference
Rochester Area Colleges Continuing Education Conference (RACCEC)